If you're going to have an affair you'd better be sure that you're never going to be caught. If you really don't want to lose everything, just stay with the person that you're committed to because when you get caught cheating it's 10,000 times worse than if you just broke up. No one can make you stay with someone you don't want to be with, but if you dare to hookup before you've broken up you're going to make your life a living Hell.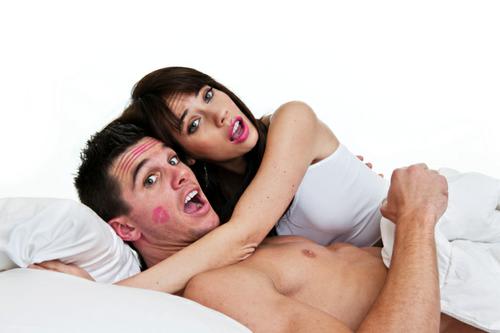 1. Your Friends Might Side with Your Ex
Yes, your ex. Just accept that if you're caught cheating your real relationship is going to end. Even if you just wanted some fun, and even if you just thought that things were going to be fun for the two of you, even if you always loved them and intended to be with them for the rest of your life. That's why this article exists.
Worse, your friends might side with your ex. If you and they have been together a long time and you share a social pool, brace for impact. You're the one who did something wrong, so don't be surprised if they flock to support your partner over you. It can get lonely when you're a confirmed cheater.
2. Your Family Will Never See You the Same Way Again
Your family can't just abandon you like your friends can, but they're going to see you in a different light. Everyone thinks that cheaters are scum; your family is going to see that you're not quite the person they were hoping you'd be. It can be tough to look your parents in the eye and say that your relationship ended because you couldn't keep your pants on.
3. Reputation Is Everything at Work
Believe it or not, your job could be affected. Sure, you're not likely to be fired for stepping out on your significant other, but someone with a bad reputation isn't going to go far in any business. If you're publically found out to be cheating it's going to impact how you're viewed everywhere. You could be awkward to be around, and it could cost you a promotion.
Additionally, a lot of affairs happen at work. If it comes out that you've been cheating everyone's going to wonder who it was. If you have any friends at work that people think you're a little too close to, they're going to abandon you so no one thinks it was them.
4. The Costs of Cheating Just Go up over Time
When you add together friends, family, and career losses the cost of cheating just goes up and up. Before you know it you'll be reading 8 Steps to Get Your Ex-Girl Back in Your Life and hoping it will work.