Mingle2.com looks like a site that was thrown up in about five seconds by a high schooler. It clearly looks like a dating site that was built up on a template, and in our minds, that's just not good enough. In our opinion, it's important for a site to have a unique design that will stand out, and this one just can't even come close to that.
This site claims to be totally free, which doesn't deter us right away. Mingle2 continues by saying that it's a massive community, however, and that's something that made us raise our eyebrows as we perused this site properly. There just isn't a whole lot of activity, and that's something that really did end up dissuading us from using the site further.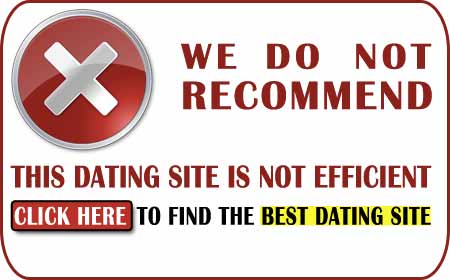 With these results, you'll be put off, too.
The whole time that we spent on our Mingle2 reviews was a disappointment. In our opinion, we really like to see a site stand out a whole lot more in terms of active women that actually want to date us, but after three months and sending a total of 110 messages, there wasn't much going on.
From those 110 messages, we could only get a grand total of 9 responses. This was really disappointing to us, especially when none of those women would actually go out on dates with us. This showed us, without a doubt, that the site was just a boring one, and that our experiences weren't ever going to help us get the dates that we were hoping for.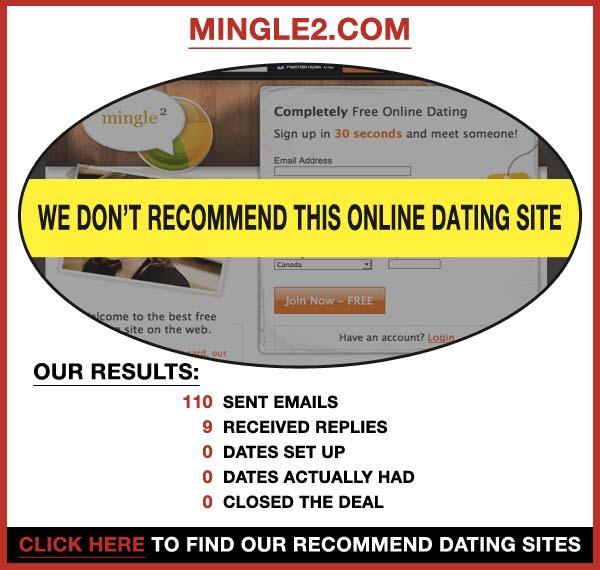 According to our tests. You should not subscribe on Mingle2. It didn't work for us. Instead, we will recommend you to use one of those dating sites for serious relationships.
The features didn't deliver.
Because this site has such a basic layout, it's really hard to expect more than basic features. Our time spent here made that pretty clear, honestly. There's not a lot to do other than send women basic messages and search for where they are in comparison to you.
This obviously means that you're going to hit a wall after awhile. The numbers also seem to be pretty low on this site, though that's hard to precisely determine courtesy of the old, out-dated profiles that are on this site. In general, this site just makes it very difficult to understand what you're spending a whole lot of your time on.
In our opinion, Mingle2.com can't really give you the dates that you're looking for.
The more time you spend on the Mingle2.com site, the more you're going to end up seeing this site fall apart on you. It's just not really going to work for you in terms of helping you connect to a lot of women, and that's something you need to watch out for.