Lavalife.com is a site that claims it 'wants to make dating fun again', and from our experiences on this site, we can only imagine that's through presenting a very generic dating site, and hoping that people join up out of desperation. That's literally the only vibe we got from this site.
This site doesn't have that horrible of a layout, and the logo is at least recognizable. That being said, it's in sore need of some customization that actually makes it look like something other than the typical dating sites that you find anywhere, minus a whole lot of activity associated with it. Lavalife is just a really boring site.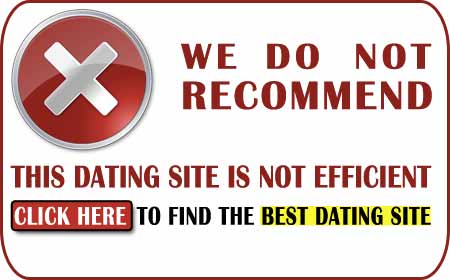 With these results, who needs enemies?
We were really not that impressed during the extent of our Lavalife review, which means that we can't imagine sticking around here for that long of a time period. We did three months of this punishment, and in our opinion, the 110 messages that we sent out were a total waste of our time.
From those 110 messages that we sent out, we could only end up getting a grand total of 28 responses. This could have been a lot worse, or so we thought–from those 28 responses, only 3 wanted to go out on a date with us, and ultimately, not a single one of them showed up.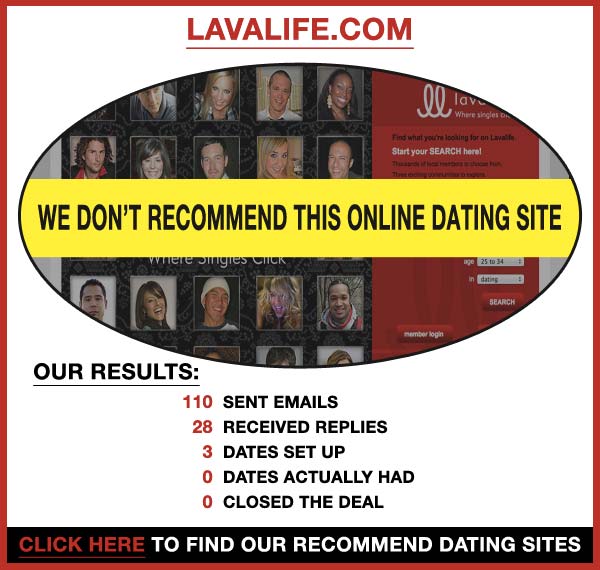 According to our tests. You should not subscribe on Lavalife. It didn't work for us. Instead, we will recommend you to use one of those dating sites for serious relationships.
The features just missed entirely.
This is a really generic site, and that shows throughout the features that are supposedly here. Instead of giving you a really unique, stand-out experience, you're mostly going to find yourself matched with a lot of generic search engines, basic profiles, and not much else to go by.
Finding women that have particular interests here will be difficult, and even navigation this site's help pages can be difficult. The site might look pretty at first glance, but in our opinion, it's just really hard to find your way around on here, and find the kinds of women you want to talk to.
We weren't thrilled about Lavalife.com.
This is a site that's going to end up giving you a headache, and that's because Lavalife.com is in need of a lot of updates and a lot of reorganization. It needs to really push to bring more women on board, and until it does, it's going to come off as pretty darn boring. This is a site that we can't recommend; there are plenty of other sites that can do better by you.