Cheating has never been easier. It seems like there's an app for everything these days, and when it comes to cheating there isn't just one app. There are a lot of different programs on the market that aim to make it quicker, easier, and safer for you to date discreetly while maintaining a healthy primary relationship. If you want to add a little spice to your life, check out these cheating focused apps. Then read Shockingly Easy Methods to Deal With Your Suspicious Girlfriend for other ways to throw her off your scent.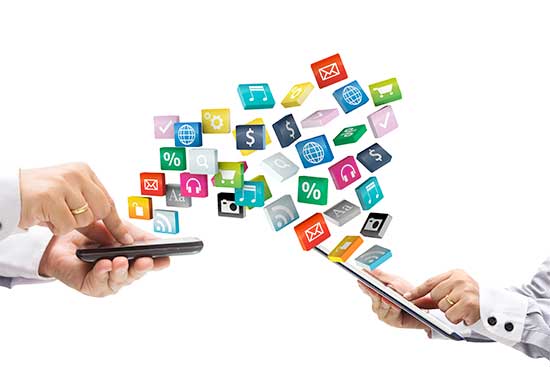 Disguise Your Wandering Eye as a Passion for the Stock Market
Vaulty Stocks is an app that makes it look like you're just looking for ways to invest your money. If someone types an incorrect PIN into this app, it shows them a working financial app. They can look at stocks and see how the market is doing. If you have the right PIN (and only you should have the right PIN) it can hold all your dirty pictures and videos, safe from prying eyes. You and your lover can share all kinds of sexy things without worry.
Call and Text Eraser Allows Your Calls and Texts to Stay Private
This is exactly what it seems like; you can keep all your flirtatious text messages (and the records of your calls for steamy phone sex) in this app so that no one else can see it. You have your PIN to get in, and it also allows you to wipe all of your incriminating evidence quickly and easily. Plus, now you can turn your phone over with ease. It could be suspicious if your main squeeze asked to see your phone and you turned it in with all texts deleted and recent calls erased. Now it just looks like you have nothing to hide.
Snapchat Looks Innocuous All the Time
One of the most common cheating apps of all time is Snapchat. Although it was originally heralded as an obvious way to send nudes, it was widely embraced. Now, tons of people use it for all kinds of things and it doesn't automatically tell your sweetie that you're getting the sweet stuff from someone else. Just make sure that you have tons of friends and use it for totally innocent pictures as well; that way, they won't notice when you use it. If you're now wondering if your girl does this too, this article might be for you.
Buy Yourself Some Time with a Fake Call Back to Your Main Squeeze
If you're in a hot spot with your honey, this could save your life. If you're with your piece on the side and your real lover calls, give them a ring back with SlyDial. It makes sure that your call goes straight to voicemail, so you don't have to talk and you get to blame your absence on "weird phone troubles, babe." It's the perfect way to buy yourself some extra time so you don't get caught red-handed when your real love goes looking for you.
Altogether, these apps are the best way to avoid getting caught cheating.